4 ab exercises that can build a strong core and eliminate lower belly fat
|
Want to get a beach-ready belly – change your lifestyle! It's not a secret that the abdominal area is the most stubborn body part where it is difficult to get rid of excess fat. However, everything is possible. Eat healthy food instead of the processed ones and be more active!
In order to help you eliminate belly fat, we have prepared a list of 4 ab moves that can build a strong core. These powerful exercises are designed to tone and tighten your core, boosting the fat burning process significantly. However, do not forget about a healthy and proper diet, which will also help you in the melting process of fat!
Well, guys, to get to get the belly of your dreams, you just need to add exercises such as Oblique Crunch With Elevated Legs, Knee Tucks On Bench, Reverse Crunches On Bench, and Toes-To-Ceiling Hip Raise to your workout routine. To perform these moves, you do not need additional equipment, except a bench, which you can replace with your bed.
These exercises are the key to a lean and sexy stomach. Start doing our exercises right now, and you'll see for yourself! Below you will find instructions on how to perform each move to avoid injury and stretching. And remember, if you want real results, you need to work out!
#1. Oblique Crunch With Elevated Legs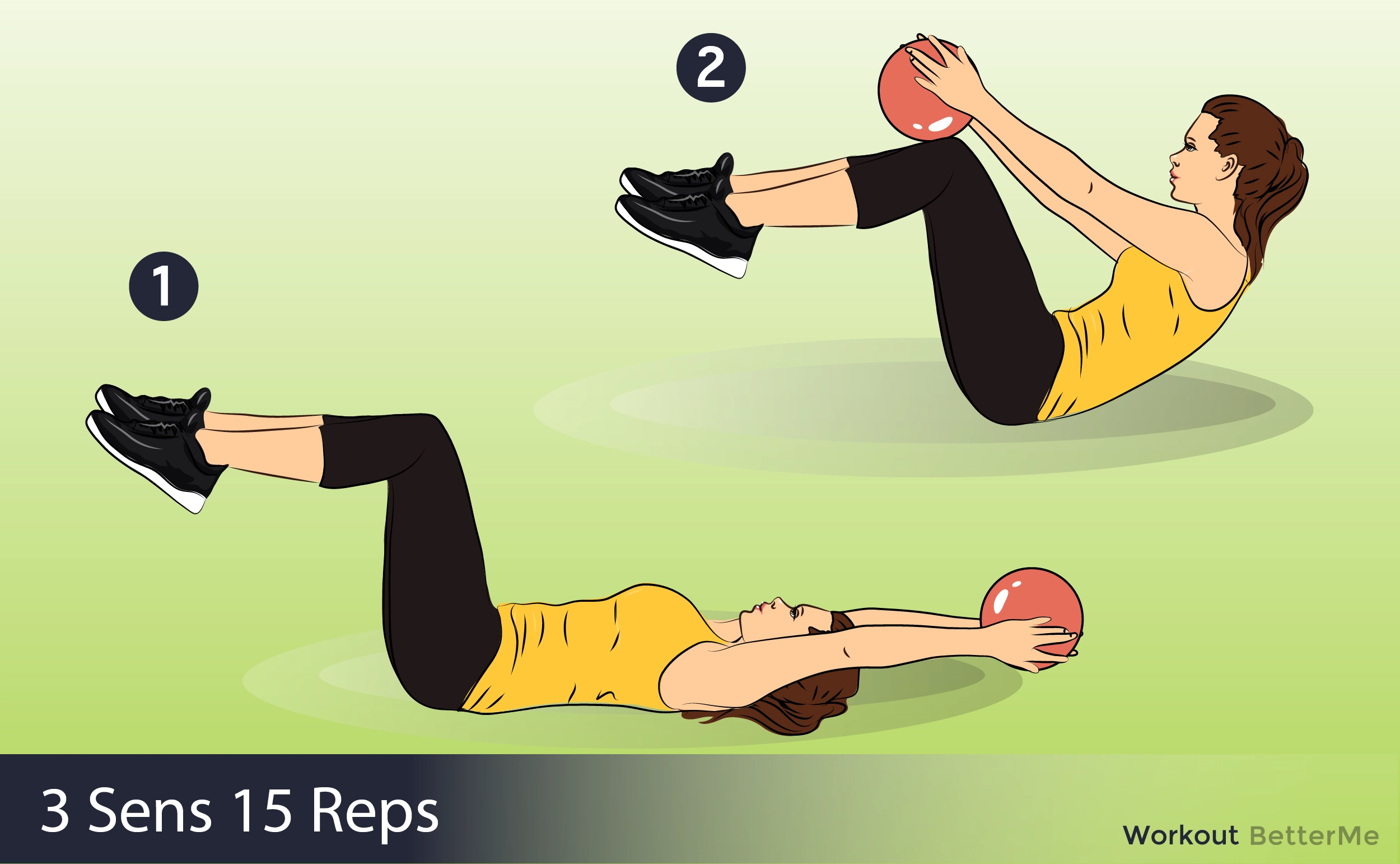 #2. Knee Tucks On Bench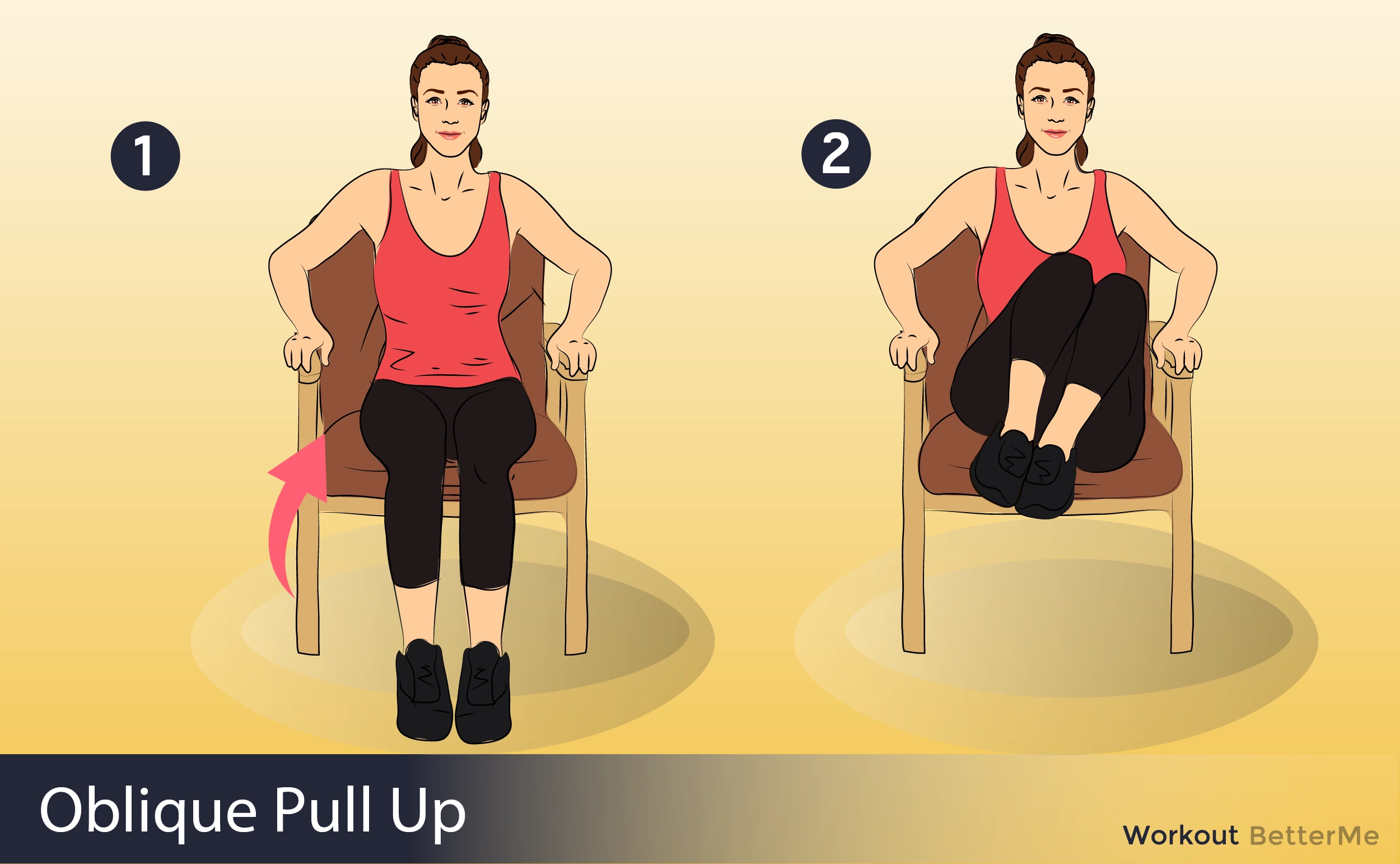 #3. Reverse Crunches On Bench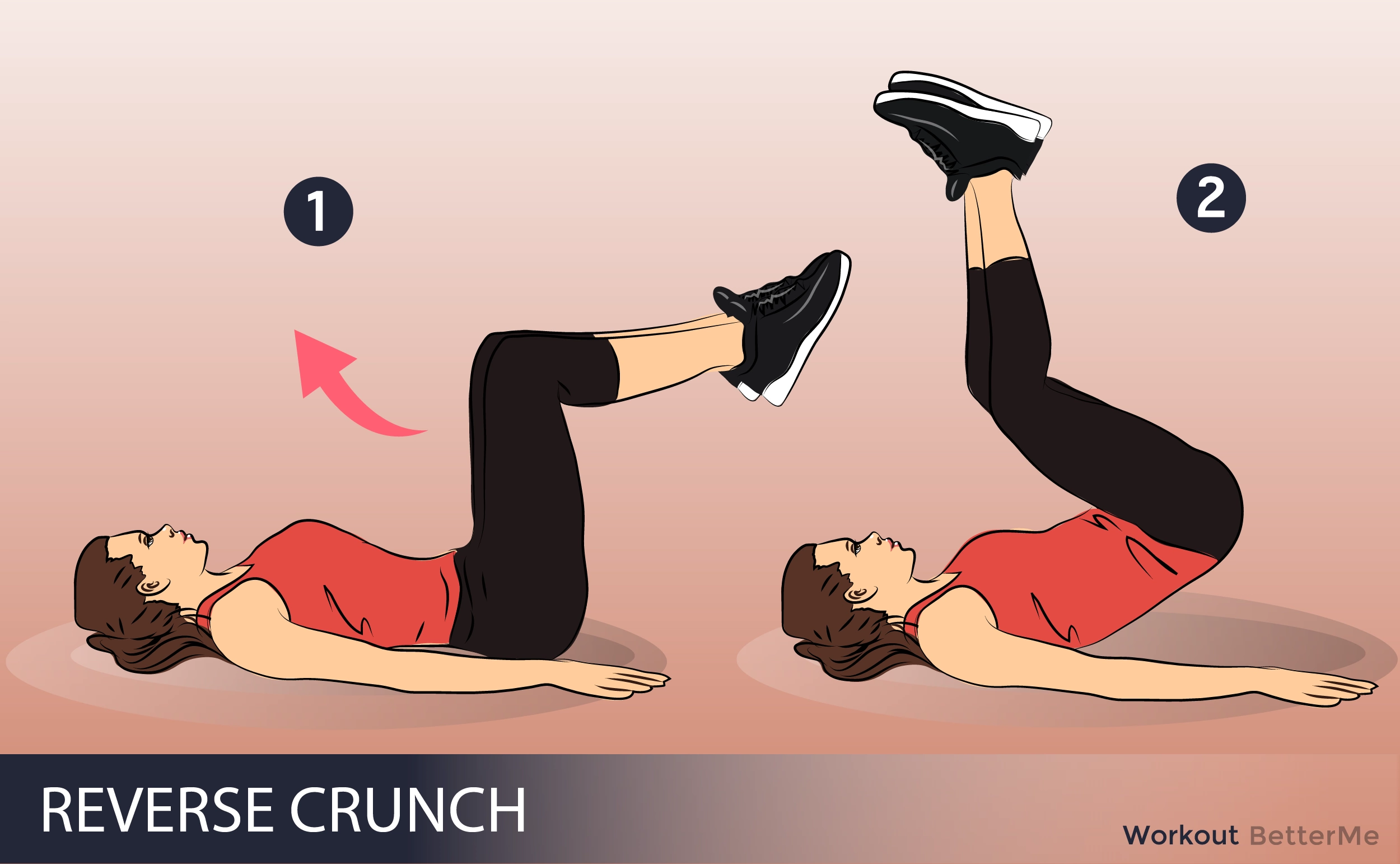 #4. Toes-To-Ceiling Hip Raise