8 age-erasing yoga poses – perform 3 times a week for maximum benefits
|
Yoga is one of the most effective workouts for a beautiful body. However, it also has other super abilities: it reduces stress, cleanses, relaxes, and restores the body. By practicing yoga, your skin will look great and young, and your body will get an overall shape-up.
That is why, we are glad to present you with a list of 8 age-erasing yoga poses. Our yoga workout blends moves that improve circulation, balance, flexibility, and strength with meditative techniques such as deep breathing.
You need to use your breath to lead you into and out of each yoga pose, moving at a relaxed pace. By performing yoga poses, you should breathe deeply through your nose, imagining you have a wide elastic band around your waist. When you inhale, expand the band in all directions—front, sides, and back. As you exhale, you should pull the band back in.
Below you will find all the poses to perform. Do not forget to grab a yoga mat and a bottle of water. Follow the instructions to perform these yoga poses correctly to avoid injury and stretching. We recommend you do this yoga workout 3 times a week for maximum benefits.
#1. Forward Bend Pose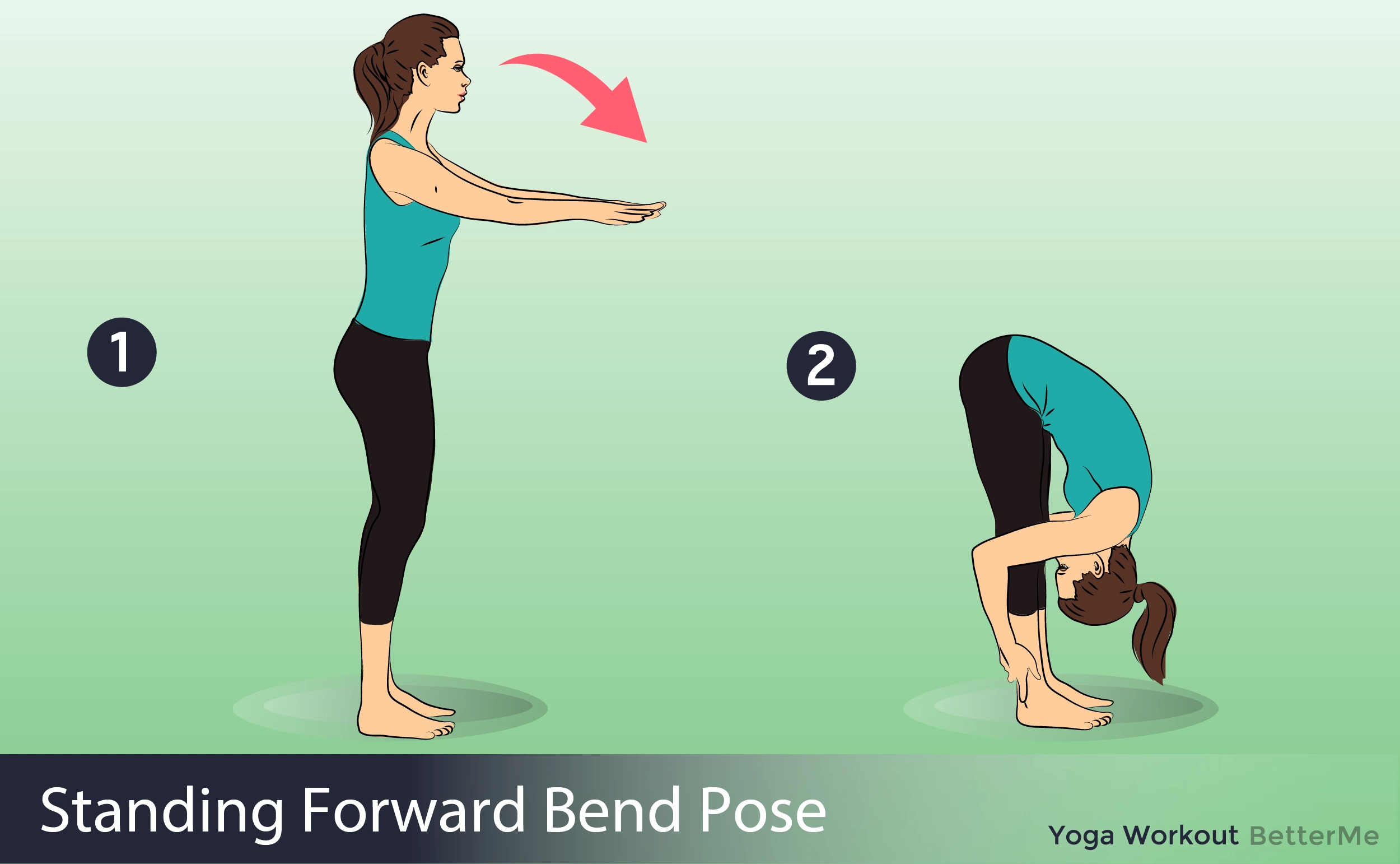 #2. Shoulder Stand Pose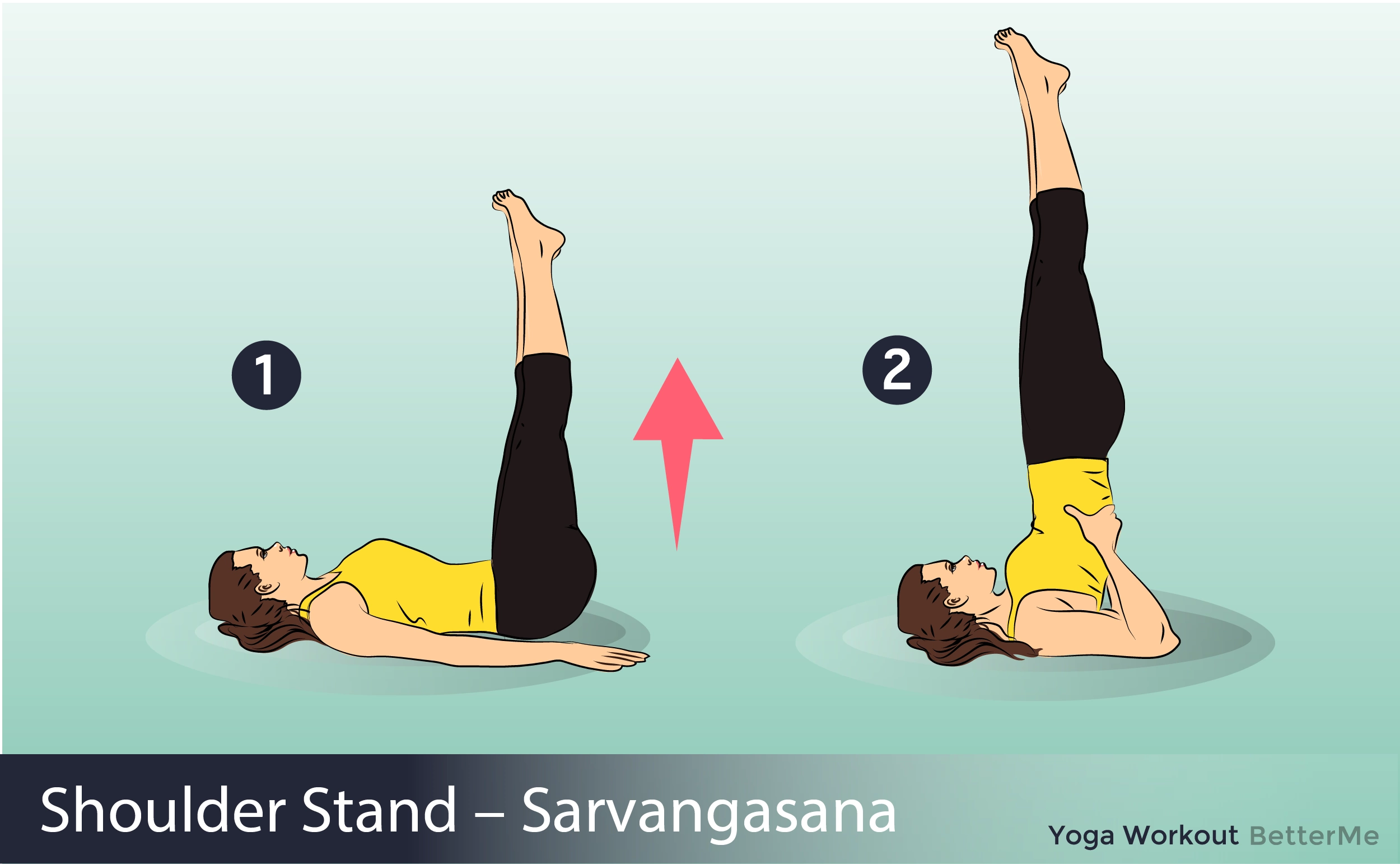 #3. Supta Virasana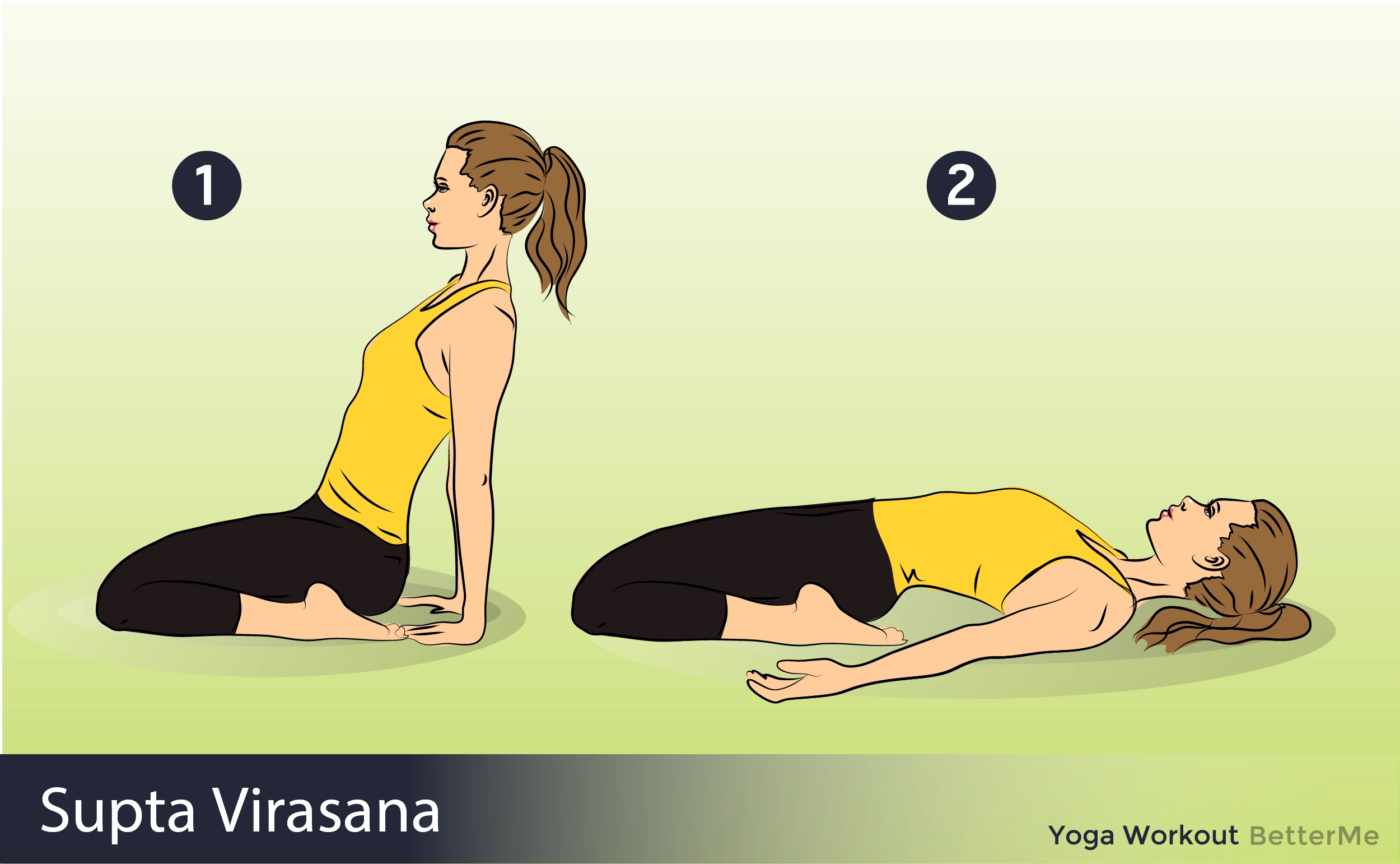 #4. Camel Pose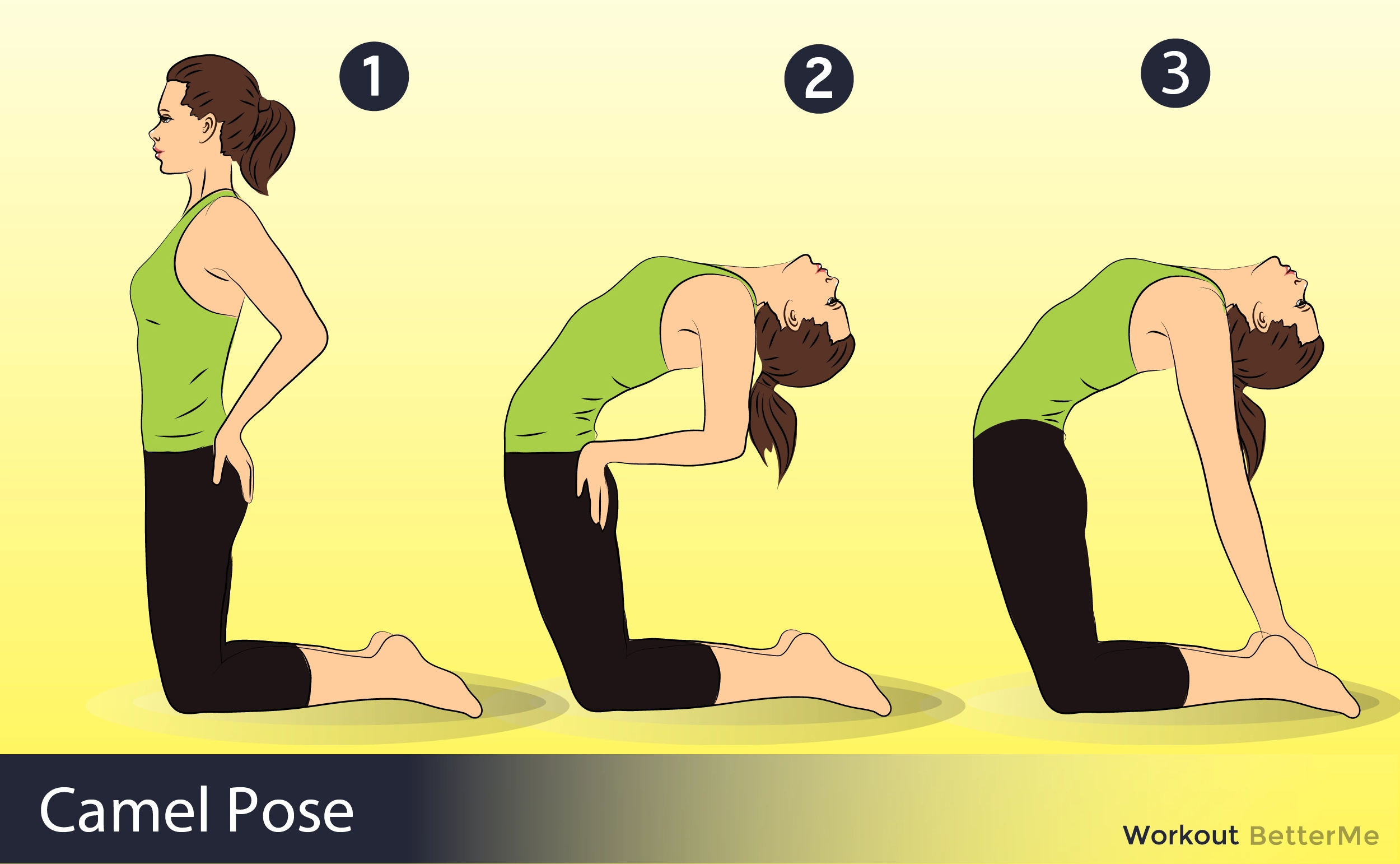 #5. Triangle Pose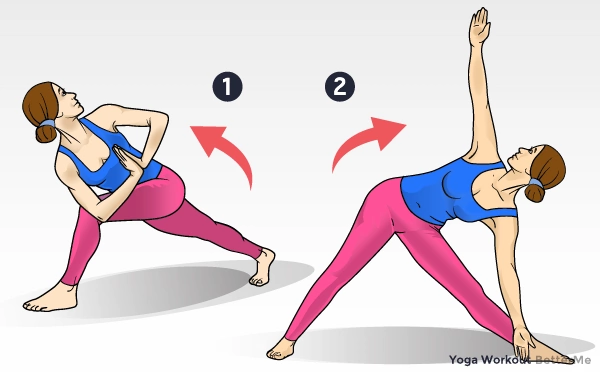 #6. Cobra Pose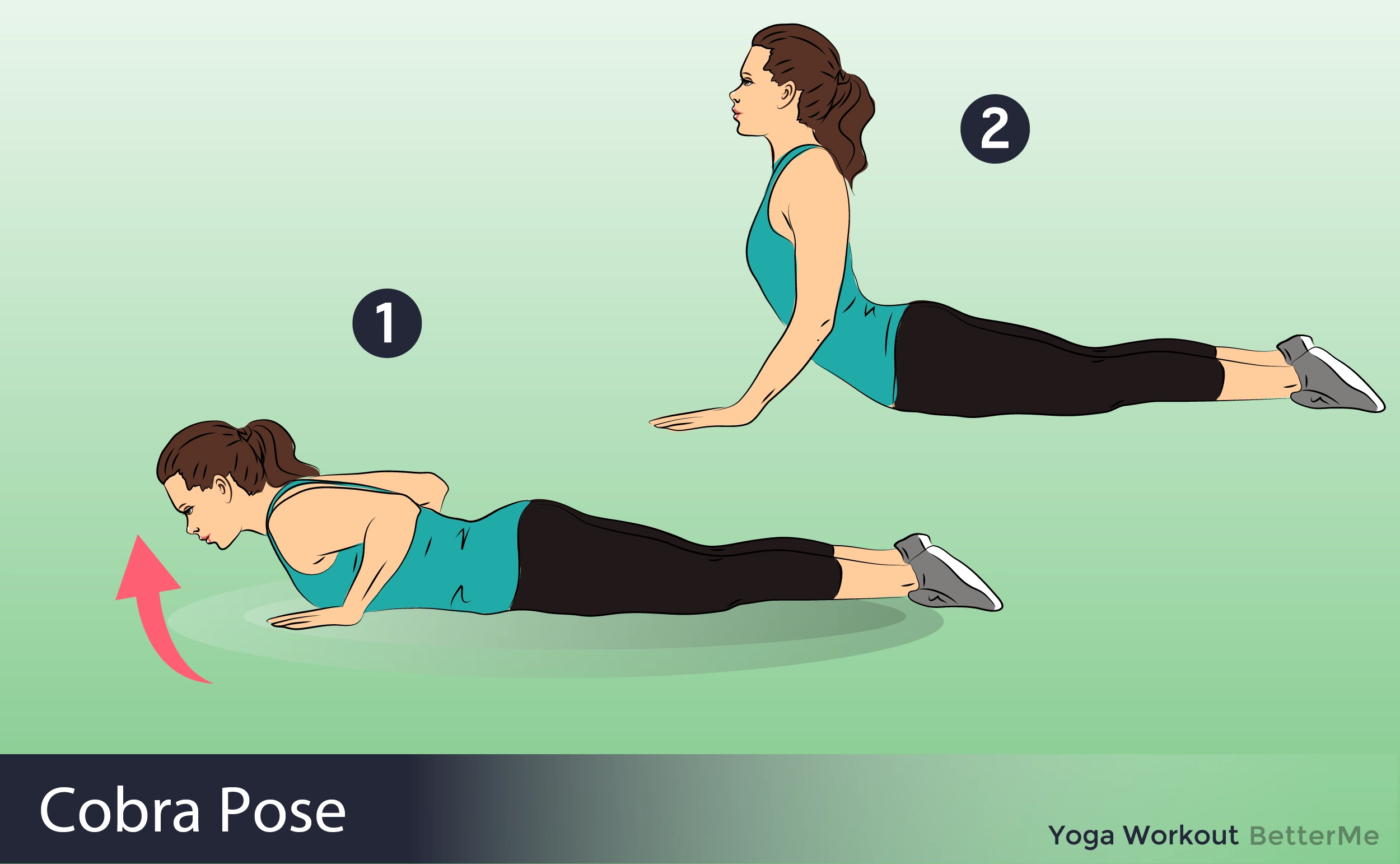 #7. Fish Pose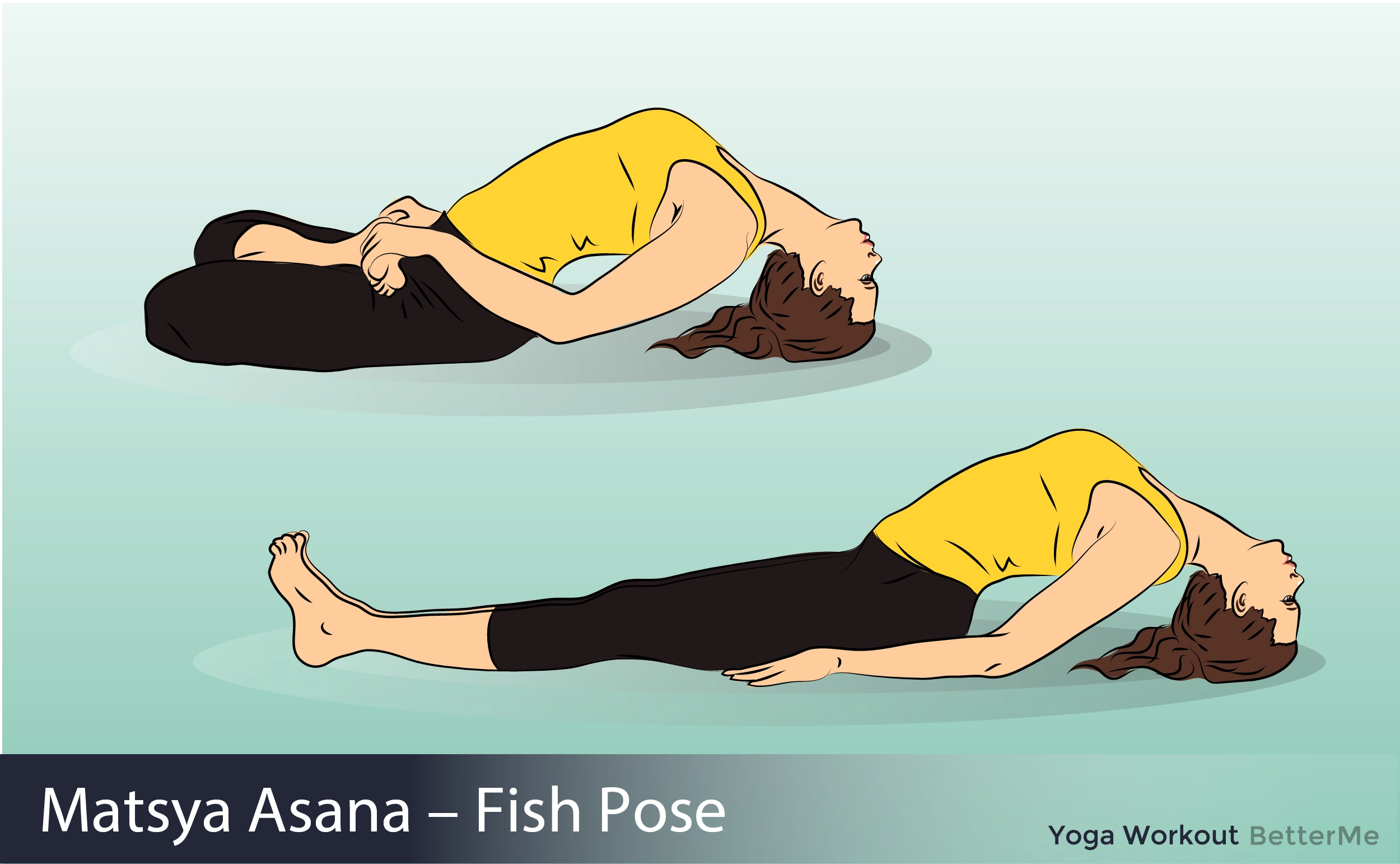 #8. Savasana