An effective month-long plank challenge
|
Strengthening your core is very important for your health. A strong core is able to prevent back pain, reduce your risk of injury, boost your balance, improve your digestion and correct your posture.
If you want to improve your health, build strength and sculpt beautiful body, we would like to show you an effective month-long plank challenge. This plank challenge was created by fitness expert Elise Joan. The main advantage of this challenge is that you can perform it anywhere at any time. Whether you're at work, university or a hotel, you may start exercising. This plank challenge consists of effective exercises such as, wide-arm planks, knee-to-nose extensions, straight-arm-planks, cross-knee extensions, forearm planks, opposite-leg bicycles and hip-drop planks. These moves will target your abs, obliques, hips, back and glutes.
These planks may seem difficult, but they are easy for a master. Start with holding each plank for thirty seconds, twice a day. After you complete one week of this challenge, you will be able to hold a plank for one minute. After you complete two weeks of a challenge, you will hold a plank for two minutes. After you complete one month of this challenge, you will be able to hold a plank for four minutes.
In order to complete a plank challenge, you need to alternate these plank variations:
Monday: hold a wide-arm plank.
Tuesday: perform knee-to-nose extensions.
Wednesday: hold a straight-arm-plank.
Thursday: perform cross-knee extensions.
Friday: hold a forearm plank.
Saturday: perform opposite-leg bicycles.
Sunday: hold a hip-drop plank.
Are you ready to exercise? Scroll down to see how to perform these moves correctly in order to get noticeable results in no time. It is time to sweat, ladies!
#1. Wide-arm planks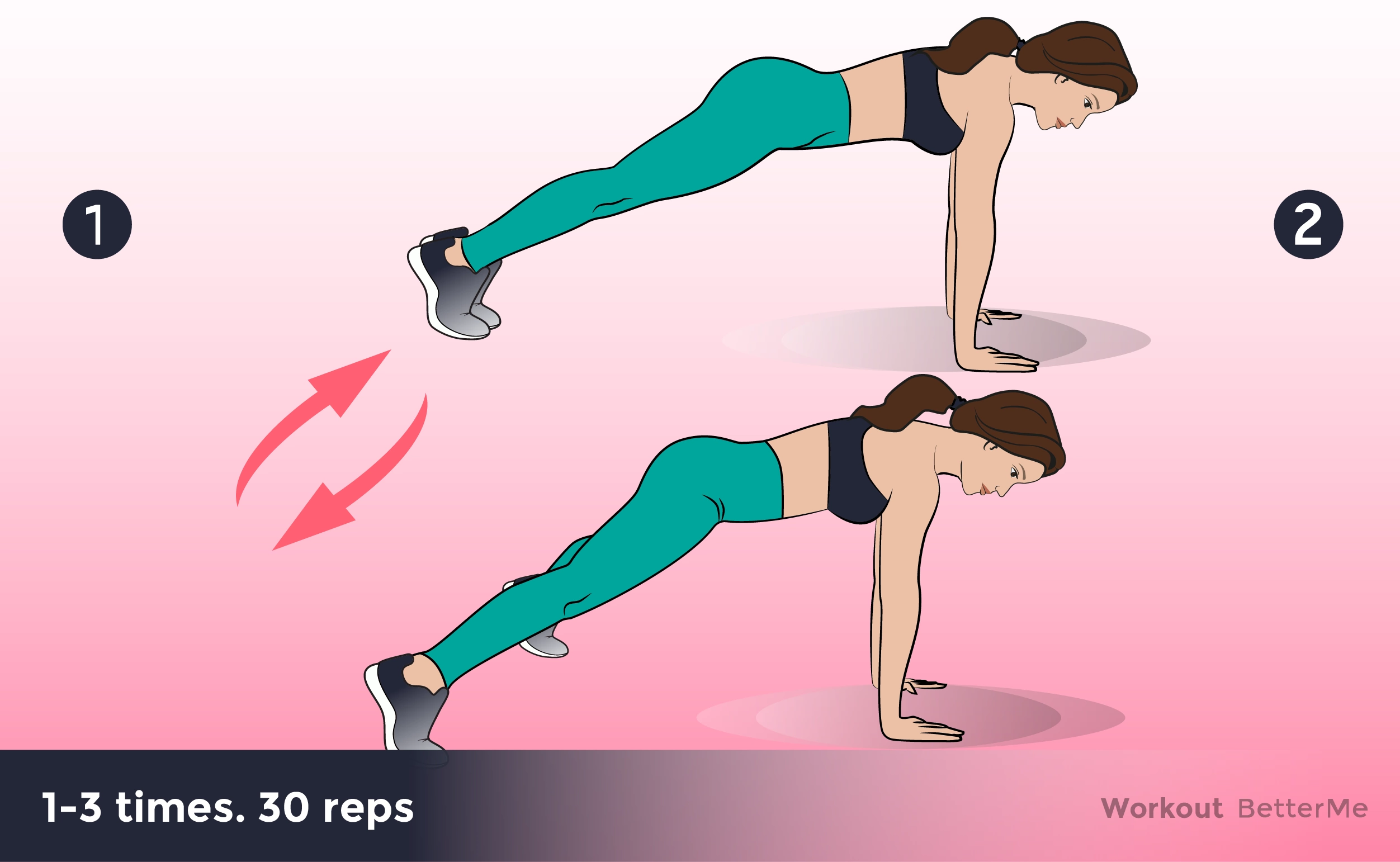 #2. Knee-to-nose extensions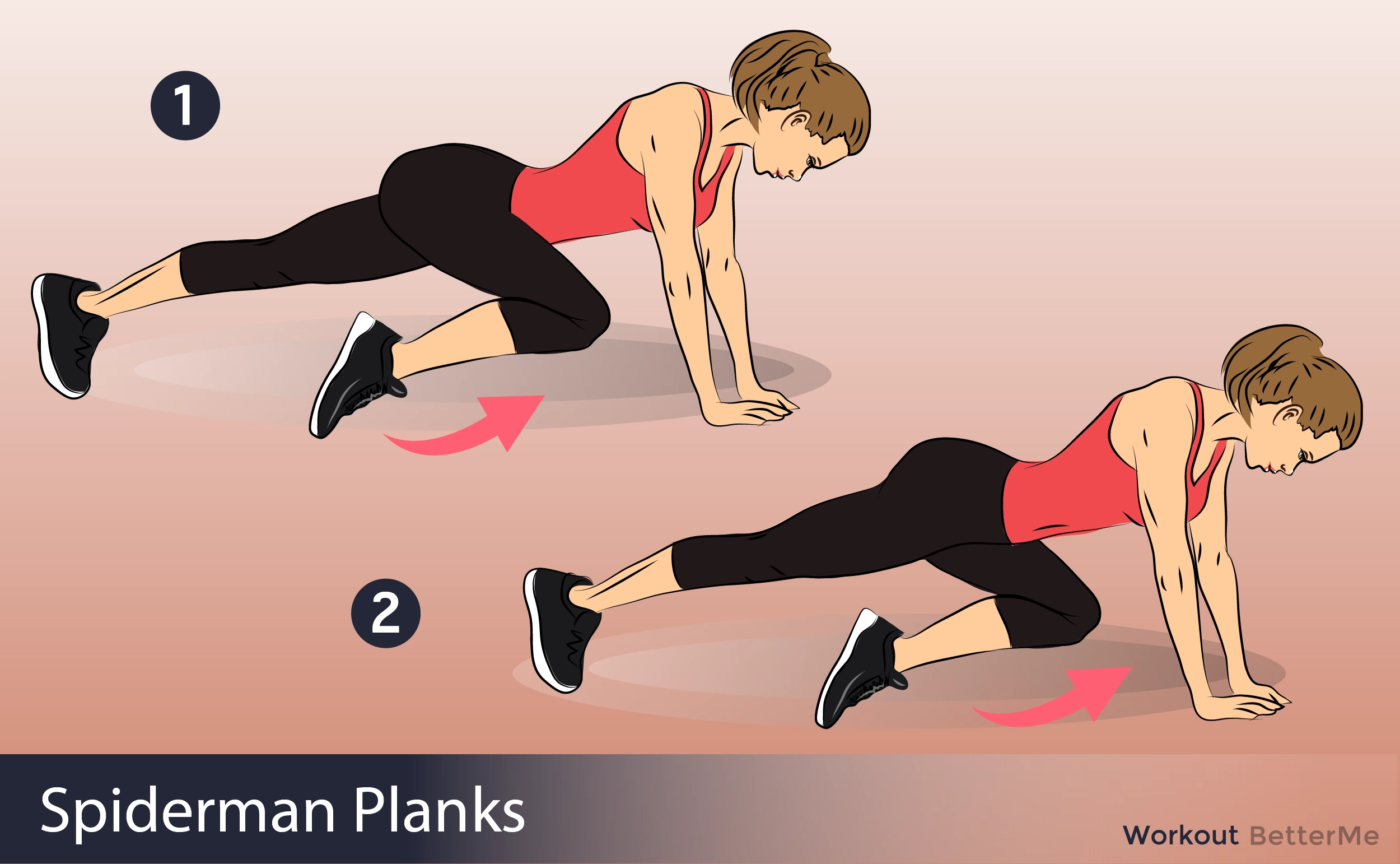 #3. Straight-arm-planks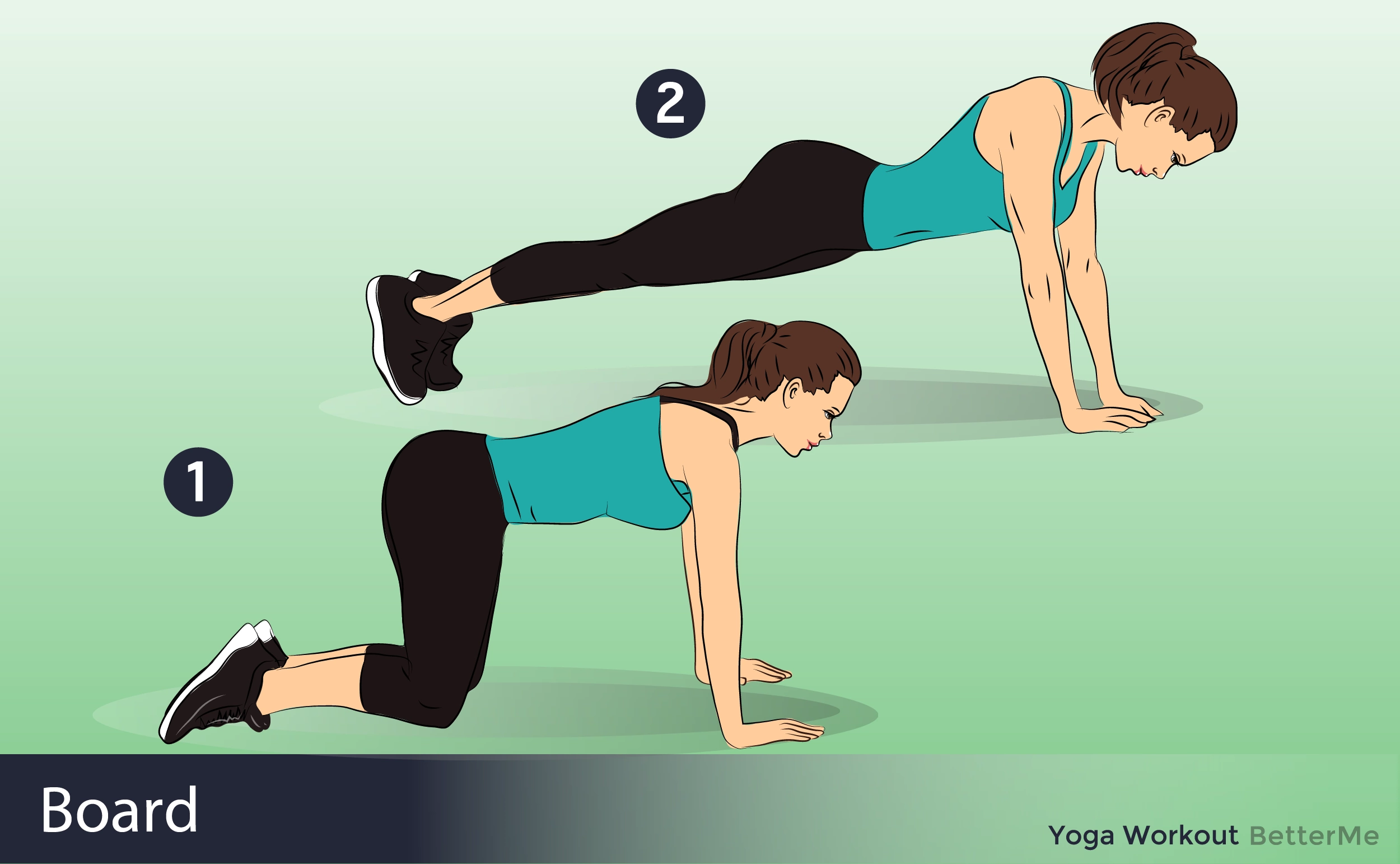 #4. Cross-knee extensions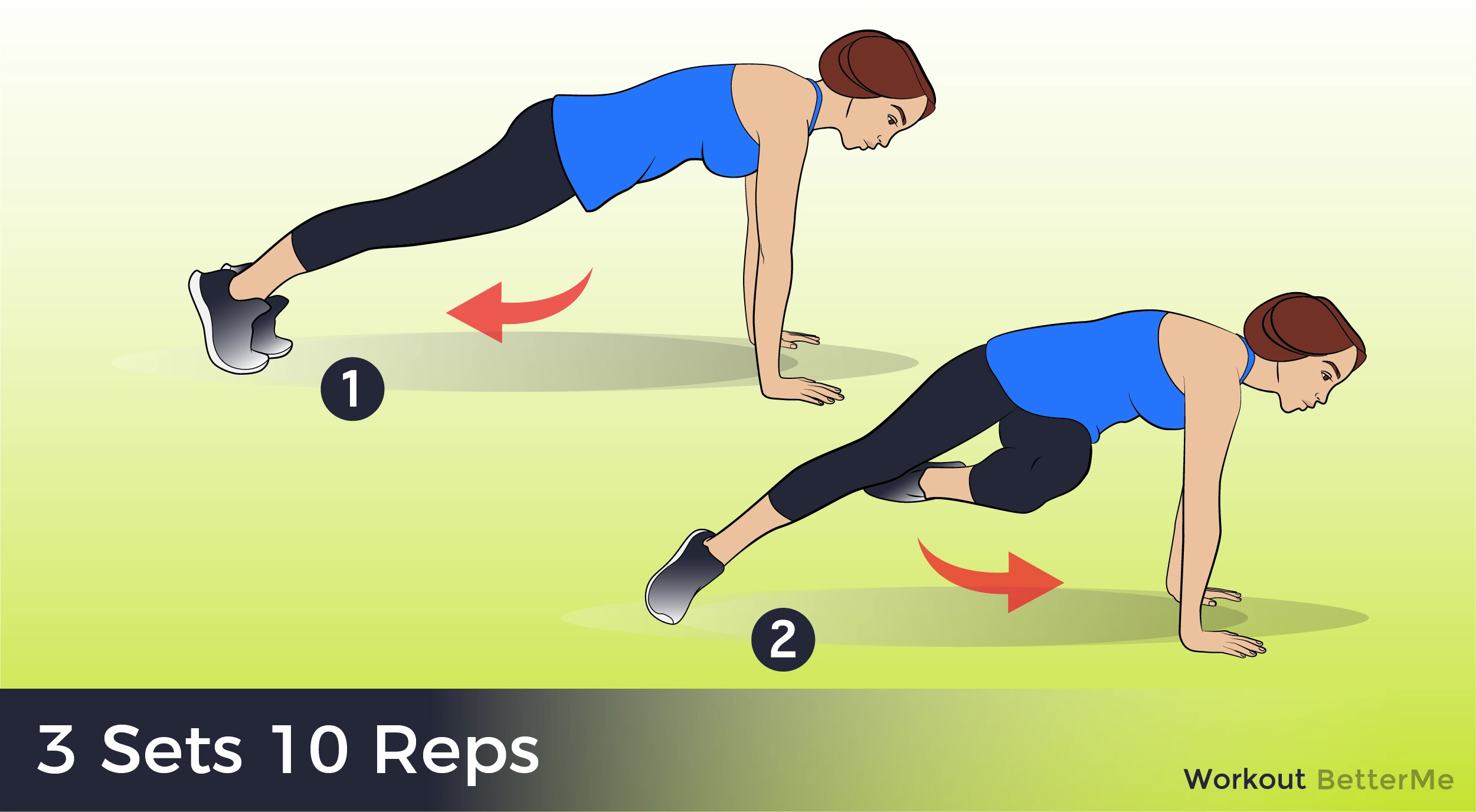 #5. Forearm planks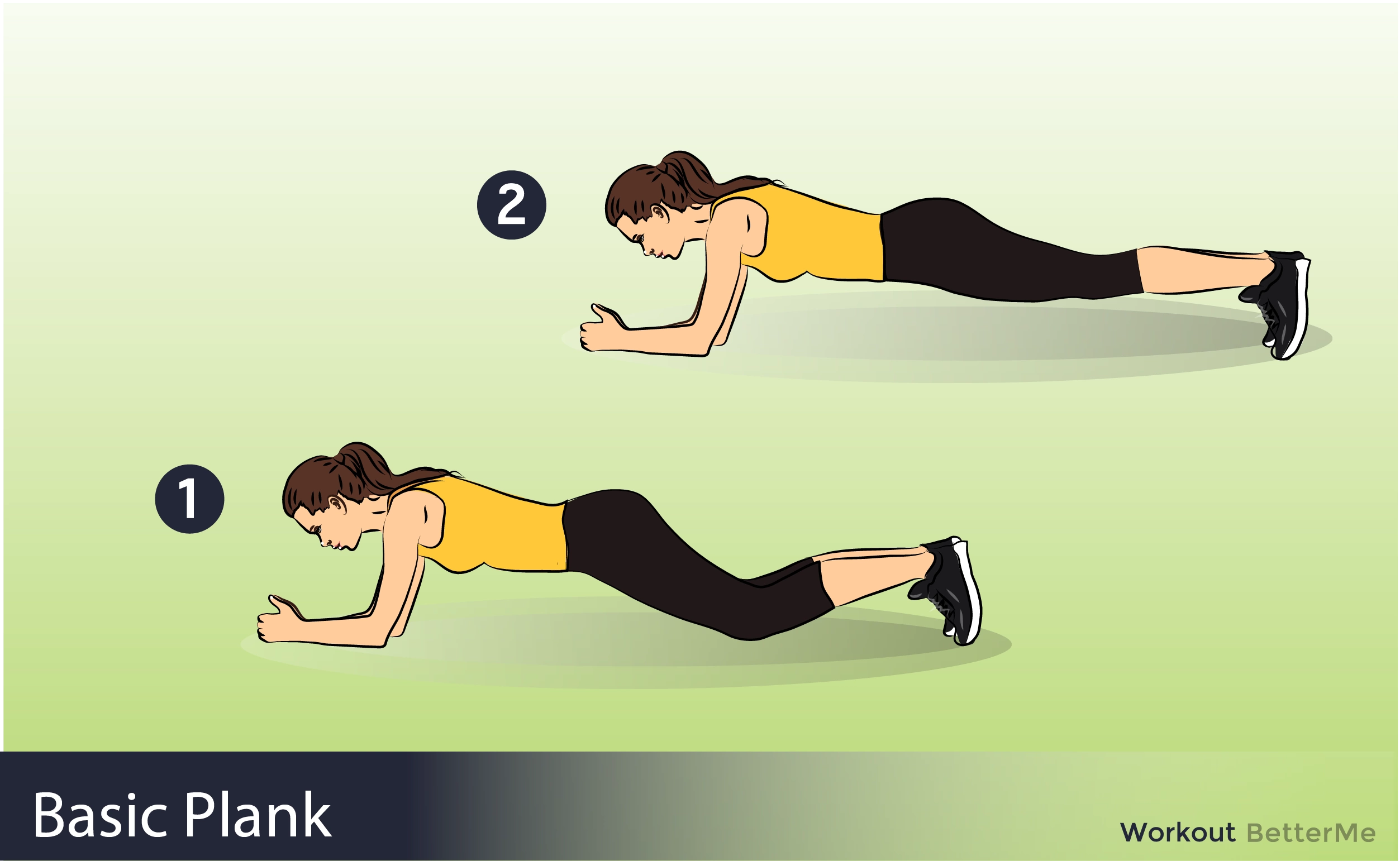 #6. Opposite-leg bicycles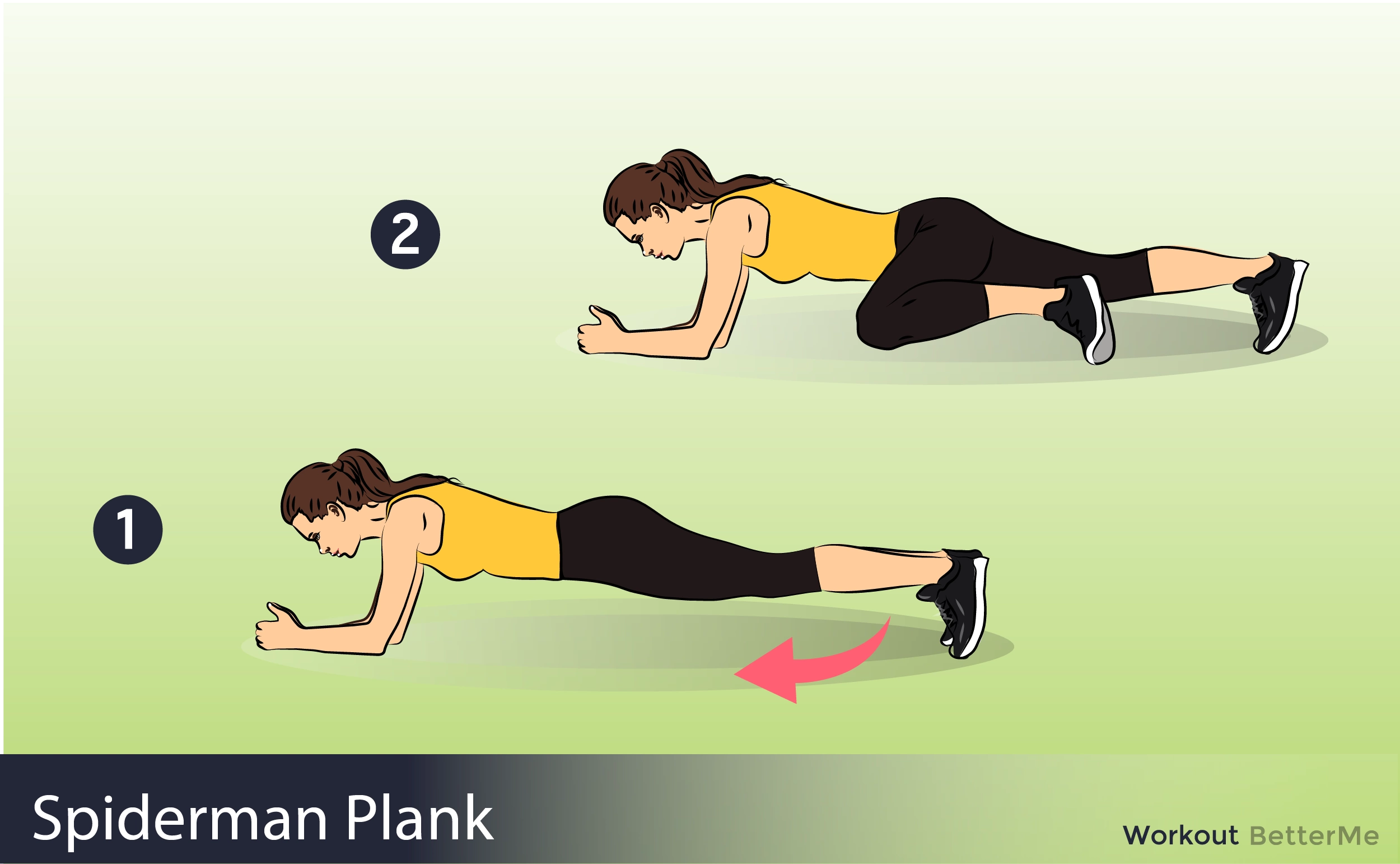 #7. Hip-drop planks